What is ACLED?
The Armed Conflict Location & Event Data Project (ACLED) is a disaggregated conflict collection, analysis and crisis mapping project. ACLED collects the dates, actors, types of violence, locations, and fatalities of all reported political violence and protest events across Africa, South Asia, South East Asia, the Middle East, Europe, and Latin America. Political violence and protest includes events that occur within civil wars and periods of instability, public protest and regime breakdown. ACLED's aim is to capture the forms, actors, dates and locations of political violence and protest as it occurs across states. The ACLED team conducts analysis to describe, explore and test conflict scenarios, and makes both data and analysis open to freely use by the public.
---
Our Team
---
Our Researchers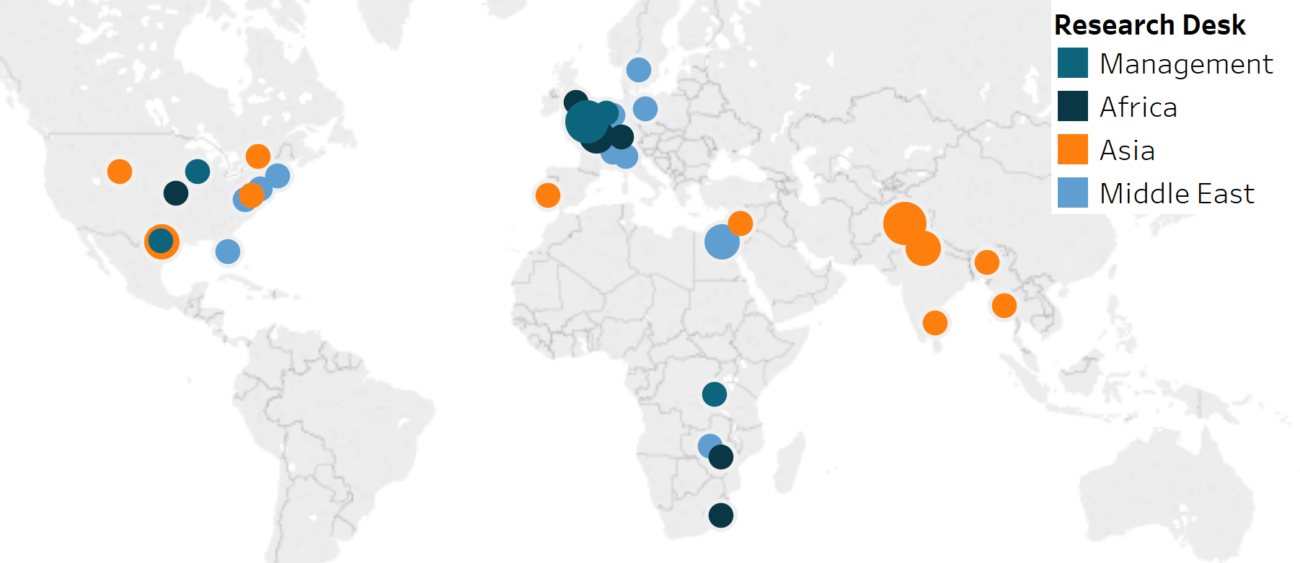 Interested in working for ACLED? Visit our Careers page for information on opportunities.
---
Contact us
Please contact admin@acleddata.com with comments or queries regarding the ACLED dataset.
For members of the media seeking information, please contact ACLED Communications Manager, Laurie Cooper, communications@acleddata.com.
Want to receive regular updates from ACLED with the latest data and analysis as it becomes available? Sign up to our mailing list.
---
Funding
This project receives financial support from the Bureau of Conflict and Stabilization Operations (CSO), U.S. Department of State.
This project has also received funding from the European Research Council under the European Union's Seventh Framework Programme (FP7/2007-2013) / ERC grant agreement n° 283755.