ACLED Regional and Country Reports provide detailed conflict profiles for selected African regions and countries in the dataset. Historical patterns of violence, regional dynamics and key actors are explored.
ACLED Country Report on Ethiopia
June 2017
Background to the socio-economic and political drivers of the November 2015 protests; review of the mobilising agents of protest; regional diffusion of protest and the escalation from non-violent contention to violent organised rebellion.
---
ACLED Country Report on South Sudan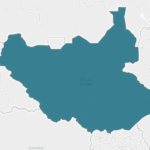 July 2016
A renewed focus on South Sudan's multiple active conflicts; geography of violence, agents of conflict and changing political geography of the state, including ethnic and regional representation in the South Sudanese national cabinet.
---
ACLED Country Report on Burundi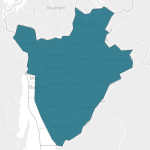 May 2016
Overview and direction of violence in the Burundi Crisis; violence against regime and opposition supporters; gender-based violence; and political and military agents of violence in Burundi.
---
ACLED Country Report on Central African Republic
January 2015
Séléka militia activity; civilian-targeted violence by Anti-Balaka; and the role of religion in Central African Republic
---
ACLED Regional Report on Mali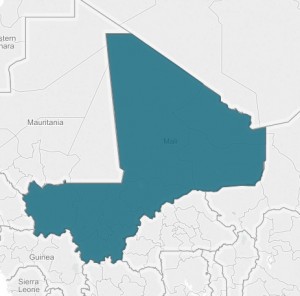 January 2015
Historical overview of violence in Mali; State violence and MNLA insurgency; and Islamist militancy in Northern Mali
---
ACLED Regional Report on Sudan and South Sudan
January 2015
Violence against civilians; conflict involving government and opposition forces; and ethnic and communal militia violence
---
ACLED Regional Report on North Africa
April 2014
State repression and weakness; riots, protests and social unrest; and Islamist militancy
---
ACLED Country Report on Kenya
December 2013
Militia activity; communal violence; Islamist violence; and Kenya's restive Coast
---
ACLED Country Report on DR-Congo
December 2013
M23 in North and South Kivu; the LRA in northern DR-Congo; Mayi-Mayi violence; international intervention; and low-intensity conflict in Katanga and Orientale
---
ACLED Country Report on Somalia
April 2013
Al Shabaab in South-Central Somalia; security threats in Mogadishu; emerging regimes in Central and South-Central Somalia; and communal violence in Northern Somalia
---
ACLED Country Report on Nigeria
April 2013
Violent Islamist militancy in North-Eastern Nigeria; communal violence in the North-Central region; growing urban unrest; and historical secessionist claims
---
ACLED Country Report on DR-Congo
September 2009
Key actors; events by region; and main conflict zones
---
ACLED Country Report on Chad
February 2009
Introduction and overview of violence in Chad; conflict patterns across time and space; and main conflict actors
---
ACLED Country Report on Central African Republic
February 2009
Introduction and overview of violence in Central African Republic; conflict patterns across time and space; and main conflict actors
---
ACLED Country Report on Somalia
February 2009
Overview of political violence in Somalia; conflict patterns across space; and varying violent event types