States of Emergency in Ethiopia
Roudabeh Kishi is the Research Director of ACLED. She oversees the quality, production, and coverage of all ACLED data across the globe; leads research and analysis across regional teams; aids in new partnerships with local sources and users; and supports the capacity building of NGOs and conflict observatories around the world. Dr. Kishi holds a Ph.D. in Government and Politics from the University of Maryland with specializations in international relations and quantitative methodology. She is fluent in English, Farsi, and basic French.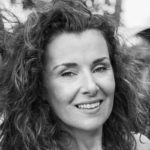 Prof. Clionadh Raleigh is the Executive Director of ACLED. She is also Senior Professor of Political Geography in the School of Global Studies at the University of Sussex and an external senior researcher at the Peace Research Institute Oslo (PRIO). Prof. Raleigh holds a PhD in Geography from the University of Colorado. Her primary research interests are the dynamics of conflict and violence, focusing in particular on the role of formal and informal political structures. Additional interests include Africa, political geography, social/political consequences of climate change, and GIS/spatial econometrics.